Board Of Directors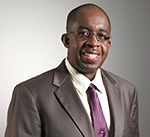 Patrick Hylton, Chairman
Patrick Hylton joined National Commercial Bank Limited in 2003 and was appointed Group Managing Director in December 2004.
He boasts an illustrious banking career which includes his tenure as Managing Director of Financial Institutions Services Limited and FINSAC, where he successfully led the intervention, rehabilitation and divestment of the Jamaican banking and insurance industry. He was recognized nationally for this sterling achievement and received the Order of Distinction in the rank of Commander.
Complementing his strategic business acumen and an empathetic but firm leadership style, are his academic achievements as an Honours Graduate in Business Administration and as an Associate of the Chartered Institute of Bankers (ACIB) London. He is a Past President of the Jamaica Bankers Association and in addition to being a Director of NCB, Mr. Hylton is the Chairman of Harmonisation Limited and sits on several boards including the Caribbean Information and Credit Rating Services (CariCRIS).
---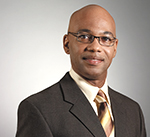 Dennis Cohen, Director

A Chartered Accountant by profession, Dennis Cohen has served in the local banking industry for almost 13 years. Prior to joining NCB, he served in a number of positions at Citibank N.A. Jamaica including serving as Country Treasurer for the local branch and its affiliates. He also served as head of Citibank's Relationship Management Group. Prior to commencing his Banking career, Mr. Cohen was employed to Pricewaterhouse Coopers as a senior accountant.
As Group Finance and Deputy Managing Director of National Commercial Bank, Mr. Dennis Cohen is charged with oversight responsibility for the Group's insurance and wealth management business segments, and will provide leadership and oversight for the Group's financial planning and reporting. He is also responsible for monitoring the performance of the Group against strategy and budget, and overseeing the Group's transformation office and investor relations function. As the former CEO of NCB Capital Markets Limited, he had responsibility for the day to day management of the Group's securities dealership and stock brokerage business, which forms a major part of the wealth management segment.
Mr Cohen is Chair of the Board of Advantage General Insurance Company Limited (AGIC) and Mutual Security Insurance Brokers Limited; and also serves as director of National Commercial Bank Jamaica Limited, NCB Capital Markets Limited, NCB Insurance Company Limited, NCB (Cayman) Limited, and West Indies Trust Company Limited. He is also a member of the Institute of Chartered Accountants of Jamaica (ICAJ).
---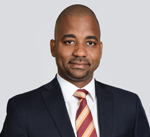 Steven Gooden, Chief Executive Officer
As CEO, Mr.Gooden is charged with leading the performance of the company's wealth management, asset management and investment banking business lines. Prior to this appointment he was the Deputy Chief Executive Officer where he led the team through a number of successful strategic and portfolio deals. He rejoined the company in 2009 as Vice President of Investments & Trading and had responsibility for over J$200 billion worth of assets spanning NCB Capital Markets Ltd, NCB Insurance Co. Ltd & NCB (Cayman) Ltd. With seven years experience at the senior management level, his background also includes research, unit trust & pension fund management, structured products, private equity, corporate finance and mergers & acquisitions.

Mr. Gooden is a holder of the Chartered Financial Analyst (CFA) designation, has a Master's degree in Finance and Economics, a Bachelor's degree in Economics and Accounting, and has won many local awards in the areas of research and portfolio management. He is a director of NCB Capital Markets and Elite Diagnostic Limited and serves on the board of the Jamaica Stock Exchange. He is also Treasurer of the Jamaica Securities Dealers Association and the Wolmer's Old Boys Association.

---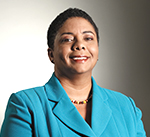 Yvonne Clarke, Director
Yvonne Clarke is a Chartered Accountant with over 23 years experience in audit and accounting. She joined the Internal Audit Division of NCB in August 2000, and was promoted to Chief Internal Auditor in October 2001, a post she held until her appointment as Group Chief Financial Officer in December 2005. Prior to joining NCB in 2000, she worked at Pricewaterhouse Coopers where she gained experience in Assurance and Business Advisory Services.
Mrs. Clarke holds an MBA from the University of Manchester. She is a fellow of the Association of Chartered Certified Accountants (ACCA), the Institute of Chartered Accountants of Jamaica (ICAJ) and a member of the Accounting Standards Committee of the Institute of Charted Accountants of Jamaica.
---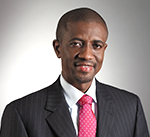 Septimus Blake, Director
Mr. Blake joined NCB in March 2002 as Manager - Asset Trading with responsibility for the management of the Bank's investment portfolio. He was subsequently promoted to Assistant General Manager in February 2003 and given responsibility for the tactical management of interest rate, liquidity and foreign exchange trading for the Bank and the Bank's Card Issuing and Acquiring business. He has been the head of the Treasury & Correspondent Banking Division since June 2004. In his present role he is also responsible for the management of local financial institution and correspondent banking relationships.
He has over a decade of experience in the financial services industry, and has received professional training in asset/liability & risk management both locally and overseas.
He is a member of NCB's ALCO (Asset & Liability) Committee and serves on the Investment Management Committees of NCB Capital Markets Ltd and NCB Insurance Company Ltd.
---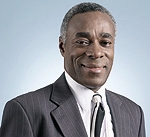 Professor Alvin Wint, Director
Alvin Wint holds an MBA in Finance and has a Doctorate in International Business from the Harvard Business School.
Professor Wint is an expert resource person for the United Nations and a former consultant to the World Bank. He serves on the boards of Jamaica Producers Group, NCB Jamaica Limited, Advantage General Insurance Company Limited and is chairman of the Statistical Institute of Jamaica.
---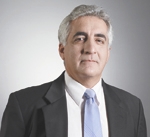 Michael Ammar, Jr., Director
As principal of the Ammar retail chain, Mr. Ammar (Jnr.) has a wealth of experience in running a successful business. He holds a Bachelor's degree in Business Administration and also serves as a director for Orr-Rus Limited. He is a former President of the Jamaica Chamber of Commerce.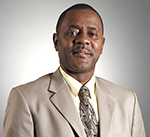 Harry Smith, Director
Harry Smith currently serves as Executive-in-Residence at Mona School of Business, University of the West Indies, Mona (UWI). He has enjoyed a successful career at the Senior Executive level in Marketing, General Management and Sales – in both local and multinational corporations – for over three decades; his most notable alignment being that of Chief Customer Relations Officer for regional telecommunications giant, Digicel.
Mr. Smith holds a Bachelor of Science and a Marketing MBA from UWI and received certification in Business to Business Marketing Strategy from the Kellogg Graduate School of Management, Chicago.
He is a Founding Chairman of the Digicel Foundation and a member of the following Boards: Advantage General Insurance Company Limited, Trustees of Utech Foundation, Cari-Med Ltd. and Kirk Distributors.
---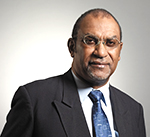 Dr. Cecil Batchelor, Director
Dr. Cecil Batchelor is a Senior Medical Officer at the Princess Margaret Hospital, Morant Bay, St. Thomas where he has served since 1990. Dr. Batchelor is a fellow of the American College of Surgeons as well as the Caribbean College of Surgeons. He is a member the Medical Association of Jamaica and the Association of Surgeons in Jamaica where he is a member of the executive team.
Dr. Batchelor also serves as a board member of the EXED Nursing School in Morant Bay, St. Thomas.
He was awarded the Order of Distinction in national recognition of his dedication to the medical profession in Jamaica.
---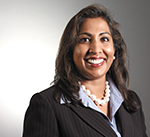 Shamena Khan, Director
Shamena Khan is the Vice President of Operations at AIC Limited and has over 24 years experience in her field. Ms. Khan currently provides operational guidance for AIC's key investments in the Caribbean as well as its broker/dealer relations in Canada.
Prior to joining AIC, Ms. Khan served as a consultant to one of Canada's leading software solution providers, RPM Technologies. She has also held several management positions with Canadian securities dealer, Richardson Greenshields of Canada Limited, where she spearheaded the development of the company's sovereign investment programme.